---

Design
The most advanced technology is materialised in intelligent software that allows us to carry out and ensure a more reliable and efficient analysis for each new design. Through this software, at JAMAI, we design and conduct mould filling and solidification simulations of systems in 3D, as well as design machining tools. Throughout the entire product design phase, the customer actively participates with the JAMAI team, thus reducing risks, deadlines and costs. Even so, we, the organisation, assume all responsibility in terms of project leadership for the design and the development of the part engineering for a correct industrialisation.
Throughout the design process, at JAMAI we make use of automation and parameterisation techniques. The large number of moulds and tooling developed in recent years has allowed us to maintain a large volume of mould subcontractors in various areas that streamline the possibilities offered by more local markets.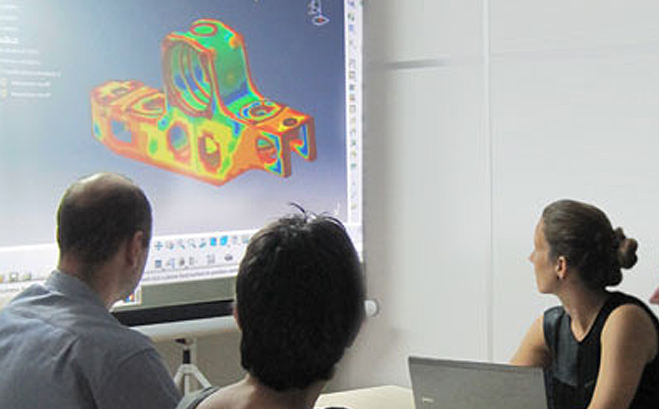 DESIGN AND SIMULATIONS
Automation and parameterization with proprietary software.
---
---
---